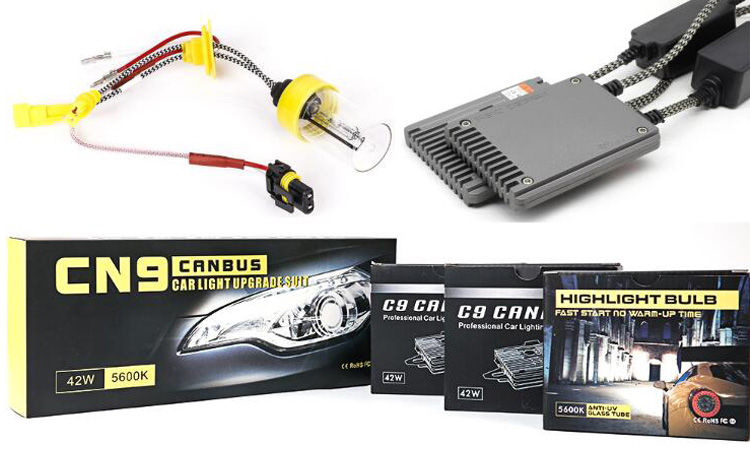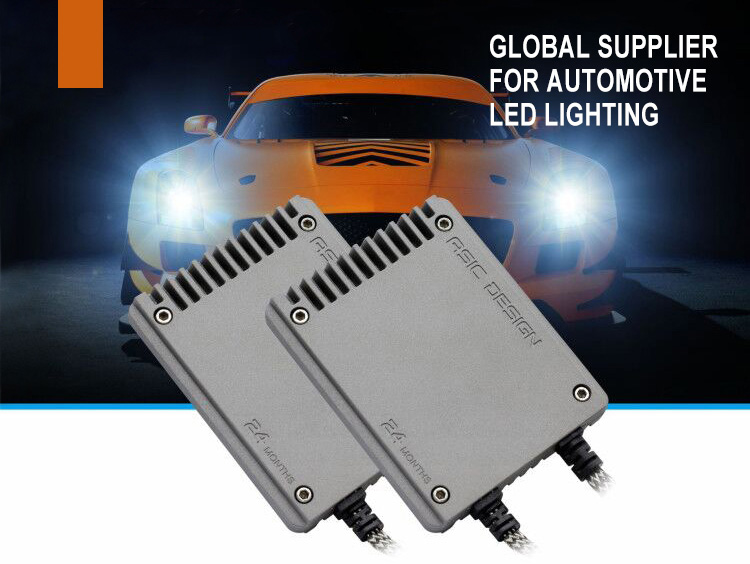 Include: 1. Ballast X2 2.connect grounding 3. install screws 4. install support 5. package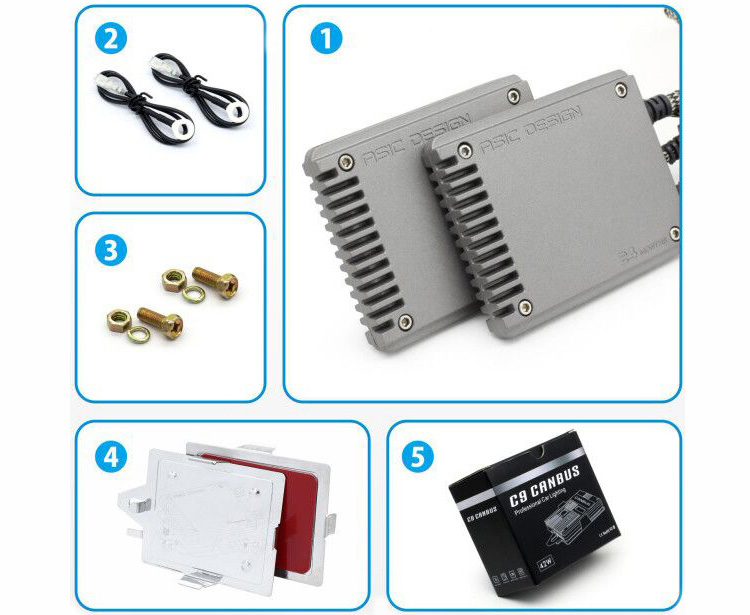 Product Parameter
| | | | |
| --- | --- | --- | --- |
| Item | CN9 Ballast | Maximum starting current | ≥ 6A 13.5V |
| Output Power | 42W±1W | Steady current | 13.5V 4.1A |
| Input Voltage | AC9-16V | Steady time | ≤10S |
| Rush starting voltage | 23000V±3000V | Output power | AC85 ± 17V |
| Operation temperature | -40℃~+105℃ | Efficiency | ≥85% |
| Expected life time | >5,000 hours | Radiated EMI suscepibility | S95/54/EC |
Product Advantage
Fast start canbus ballast with nine features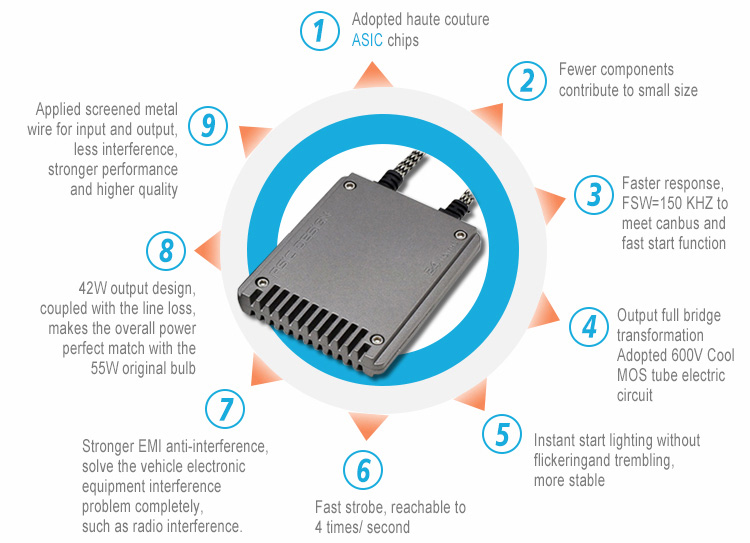 Product Features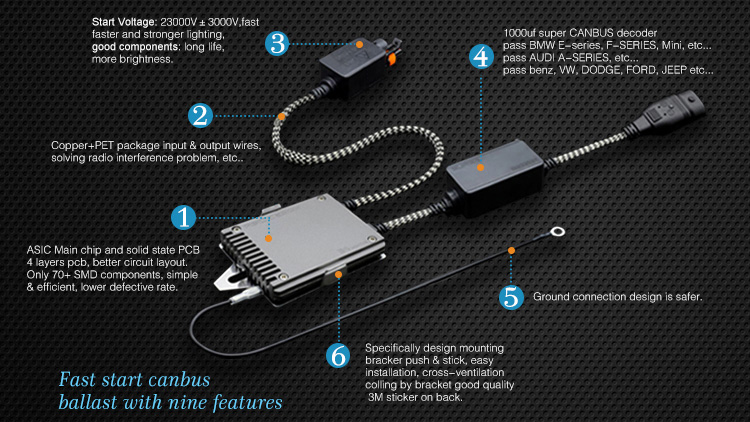 Specifically Mounting Bracket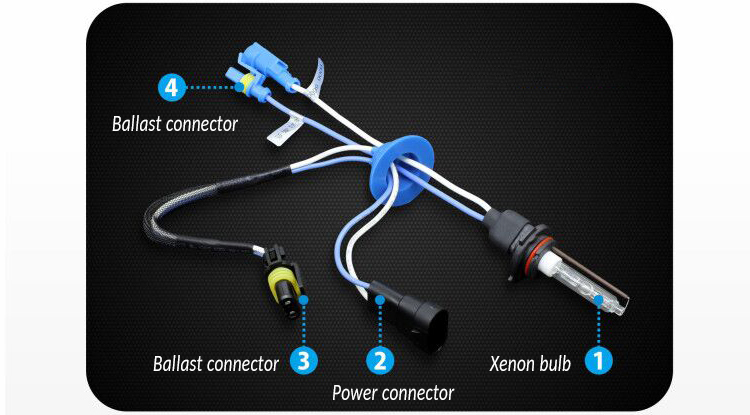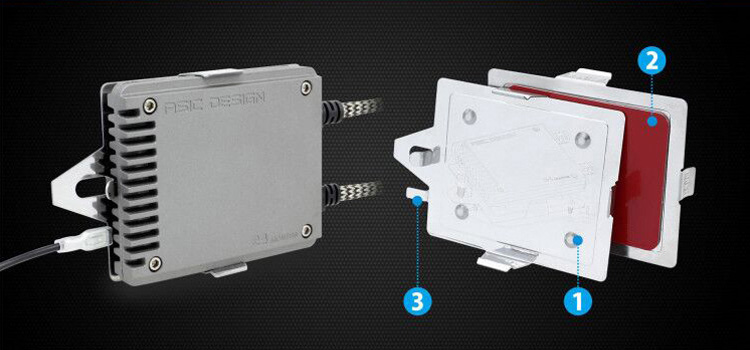 1. Pedestal projection design, with space after installation ensure air convection, improve
the heat dissipation effect.
2. Acrylate adhesive without foam layer ensure powerful adhesive;
3. Grounding plug, can be connected with the ground wire accessories, improve traffic safety.

Pedestal Projection Installation Heat Dissipation Diagram
After installation ensure air convection, improve the heat dissipation effect.
Upgrade Cn9 Circuit Board
Cn9 Fast Start Canbus Ballast VS Other Canbus Ballast
Circuit board comparison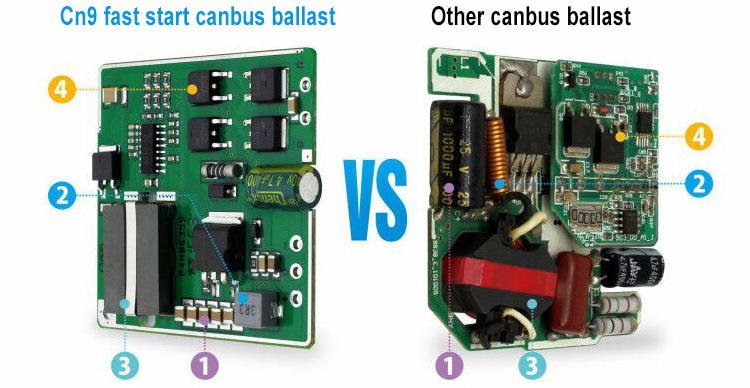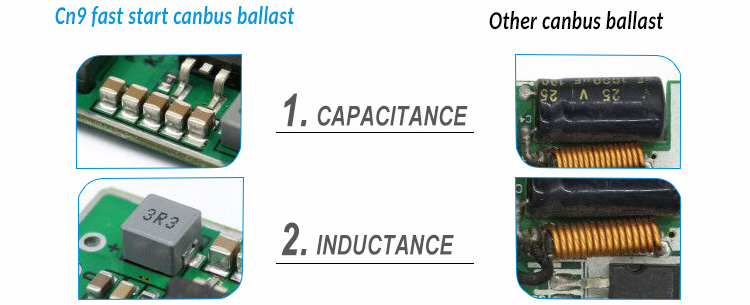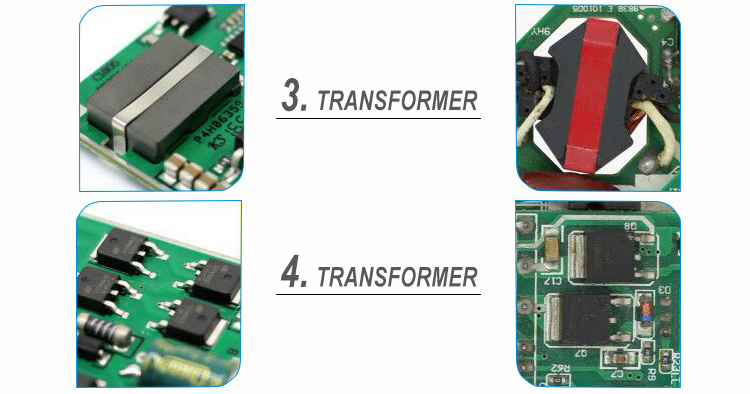 21000UF Super Canbus Decoder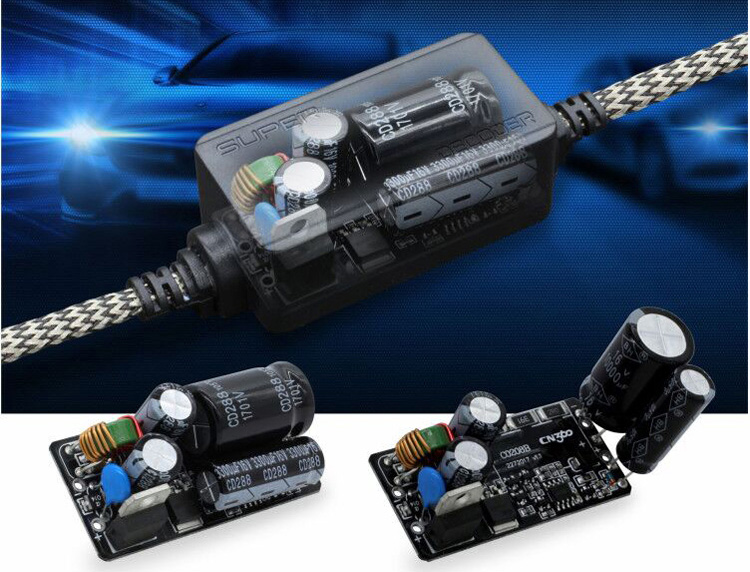 The following cars usually have CANBUS problems, but wor wellwith T4 HID Ballast.
BMW-320Li, MINI, X1 BENZ-C200, VW-Tiguan, Sagitar, Lavide, BUICK- Envision, KIA-K3,
JEEP-CAMPASS, FORD-FOCUS, etc...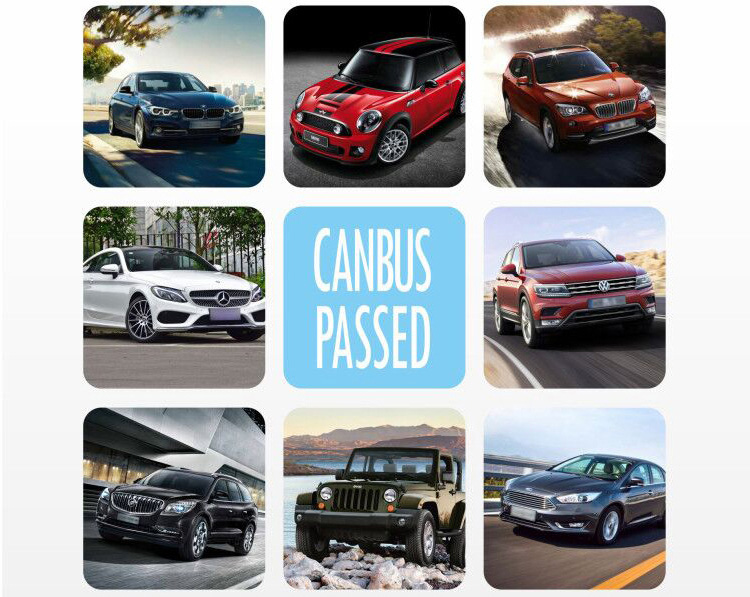 Lighting Comparison

Why Choose Unipower?
we provide customized product services, outsourced product services, undertake various auto
parts projects, carry out independent brand establishing, and are committed to providing customers
with one-stop customized solutions.
>1. Our company will select an exclusive product to you and only provide to you only. At the same time,
if we get inquiry from your country, we will let you contact them directly.
>2. Our company provide laser logo, customized package, unique design OEM service. Our
designer can could provide you poster, promotion manual, installation video ect.

Quality assurance:
Peer testimony: We has established good cooperation with LED chip brand suppliers
such as OSRAM, Philips, Samsung, Korea CSP, and USA CREE;
Quality certification: Our products are CE and E-MARK certified, in line with
international standards;
Each product is patent authorized.

After-sales service:
Quality service: 2 year warranty;
Unipower possesses a complete and diversified product line, first-class production equipment , advanced
quality management system and insists on continuous innovation. During the past 10+ years, unipower's
products sell well home and abroad, won the deep recognition and trust among loyal customers from
Europe, Asia, the Middle East and Americas with high-quality and stable international advanced
product design , systematic professional sales service.


Being not only the product supplier, but also the business partner of customers, Unipower try its best
to think what customers think, solve what customers worry about, meet customers' needs, help
customers to grow, and finally realized win-win development with customers.
UNIPOWR Customer Testimonials
Unipower's product are currently sold to more than 80 countries and regions, including the United
States, Canada, Europe (Germany, France, Netherlands, Italy, Belgium, etc.), South America
(Ecuador, Peru, Colombia), Southeast Asian countries (Thailand , the Philippines, etc.), working
with more than 3,000 partners abroad.
Your response is appreciated, and gives me confidence that we can work with Unipower on this special
project. Please allow me some time to work out some details on our side, and I will surely re-connect
with you about it once again soon ----American customer
---
Ok sounds good. All no problem for us. ;-) I am happy to meet you here next year ;-)
----Germany customer
---
You service and products have so far been excellent and that is why we only want to buy from you.
---Australian customer
---
I already test new model,Brighter than f2 ,Very good. ----Thailand customers
Products FAQ
Q: Do you accept OEM order?
A: Yes, we start to work with customer for OEM project since 2017.
Q: How long is warranty?
A: We provide 2 years Warranty for our all led car bulbs.
Q: Do you supply sample?
A: Yes, sample is available to test the products brightness and pattern beam.
Q: Can I do my private logo or my own box?
A: Sure, When your order MOQ reach 10sets, it can be laser your private logo.