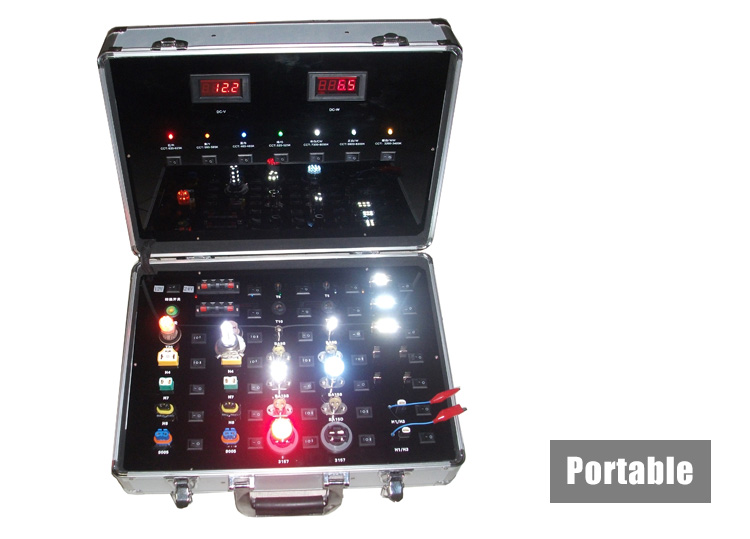 Use

The up-cover of the case is for testing voltage, watt,7 kinds of Baseline pigments M5 led chip

Working voltage

AC85-AC265V

Bulb socket

H1/H3*2, H4*2, H7*2, H8*2, T5*2, T10*2, T20(7443)*2, BA15S(1156)*2,

BA15D*2, BAY15D(1157)*2, BA9S*2, 9005*2, 3157*2, feston ect

Built-in power

12V / 24V

Watt

120W

Certification

CE Rohs E-MARK

Warranty

2 years

MOQ

1 PCS
Three sizes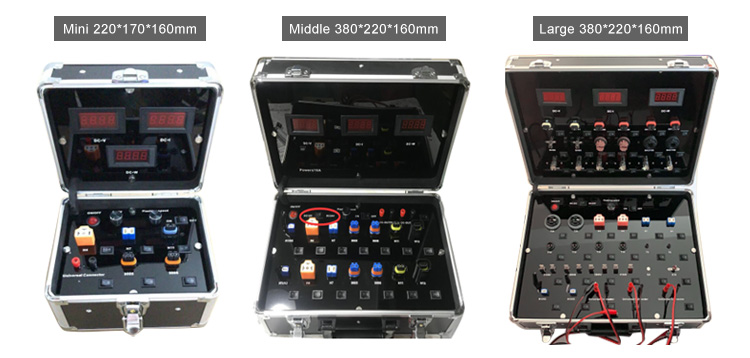 Specification?
Test suitcase with 4mm MDF stickers black fire board, using special aluminum alloy aluminum, wall
stickers 2mm black shock EVA, metal corners, beautiful style, lightweight, easy to carry.
Mobile exhibition boxes, scientific design, easy to operate, flexible layout, designed for domestic and
foreign enterprises exhibitions LED car lights, with sample business negotiations and other business activities
designed to promote products tools! Is good assistant for expand your business!

Portable, easy to carry, suitable for going out for maintenance or introducing products
Use manual:
1. the working voltage AC85V-AC265V, can work at 50Hz and 60Hz two states, various voltage
intelligent recognition , without debugging.
2. equipped with DC12V and DC24V power supply , and is equipped with a voltage meter to show the different
voltage lighting power values corresponding to different , user-friendly test various voltage lamps .
3. part of the lamp holder with dark , bright two effects conversion.
4. available data ( with external clamp ) through a variety of external devices to test a variety of electrical equipment.
5. with a total exhibition switch box , when customers first open the switch, the switch hit the " - " to open, "0" is off,
there is a dark , except for the points of light holder.
6. according to the requirements of customers printing company LOGO.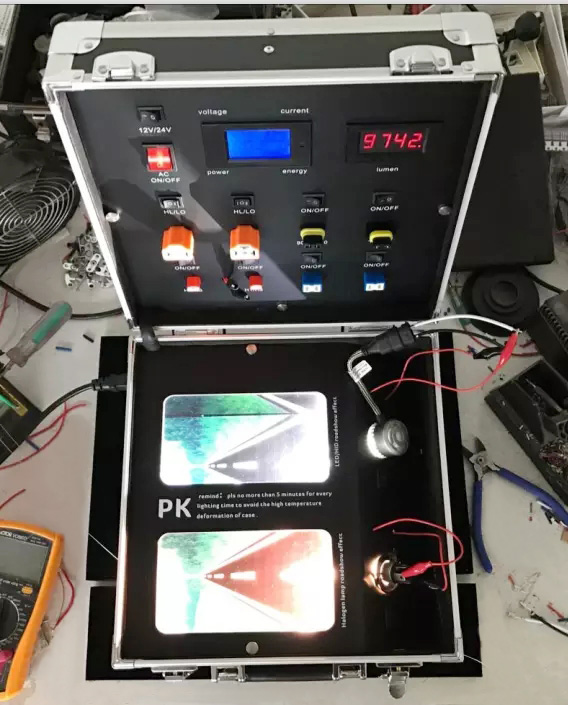 Testing Suitcase Incl Bulbs Basement
Part display board : 1PCS voltmeter, 1PCS, power meter, seven kinds of benchmarks pigment M5 lamp
beads, the lower part of display boards contain Base type H1/H3, H4, H7, H8, T5 , T10, T20 (7443),
BA15S (1156), BA15D (1157), BA9S, 9005, 3157 and other conventional dual tip holder, for a variety
of LED car lights testing and demonstration.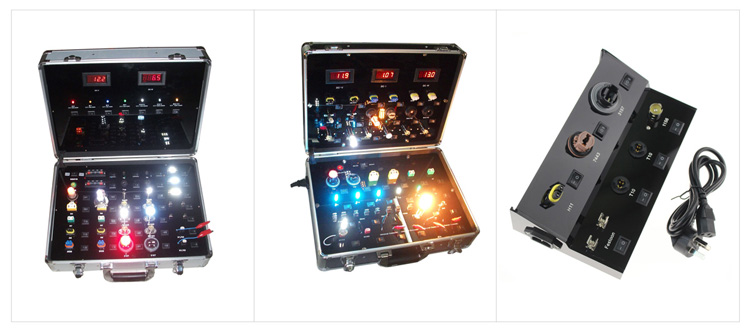 UNIPOWR Customer Testimonials


Your response is appreciated, and gives me confidence that we can work with Unipower on this special
project. Please allow me some time to work out some details on our side, and I will surely re-connect
with you about it once again soon. ----American customer
---
I have been buying led from china since 2018, but now I only order from you. Many suppliers visit us,
send samples to us for quality check. But we are only loyal to you currently.
---
You service and products have so far been excellent and that is why we only want to buy from you
---Australian customer
---
Yes I will buy from you, your led is good quality. I seldom had warranty with you during our previous
purchases and the way you honor guarantee is easy for me( make video or picture, then you send new
one to me). More I liked the super led I bought from you a year ago.
About Unipower
UNNIPOWER has 10+ years of manufacturing experience, Committed to automotive lighting industry,
Unipower's main products including Led headlights, HID ballasts, interior lights, steering brake lights,
angel eye, daytime running lights, work lights, puddle lights, yacht lights and other superior car accessories.
Our aim is to provide customer with a safer driving environment and amazing driving experience.


Extra Product supportin: decoder, adapter, dust cover etc, providing one-stop customized solutions;
Quality certification: Our products are CE and E-MARK certified, in line with
international standards;
Quality service: 2 year warranty;


Our services
we also provide customized product services, outsourced product services, undertake various
auto parts projects, carry out independent brand establishing, and are committed to providing
customers with one-stop customized solutions.
---
Since 2017, the conventional headlights and small bulb sales trend is becoming more and more
serious, so we focus more on OEM+ Unique design. The following are our Unipower 2020 latest models.
Some are LED lights specially developed for a certain car model (American car series: Ford/Jeep ,
Janpanese car series: Toyota/Honda/Nissan etc), some are unique COB technologies, and some are
original innovations that we provide ONLY. , this business line account for 30% of our company's sales.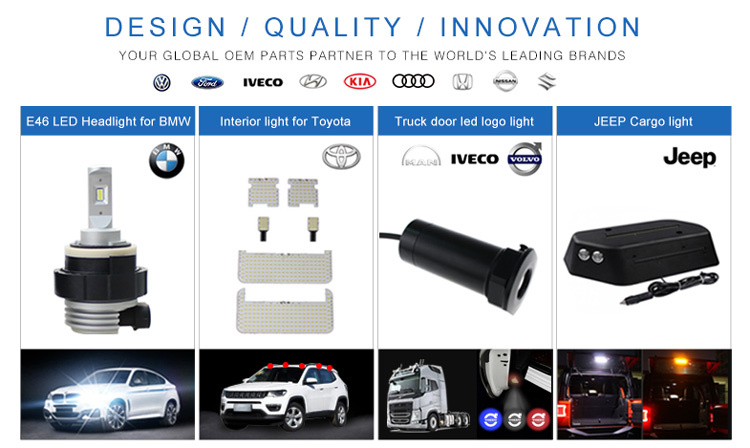 UNIPOWR Factory Picture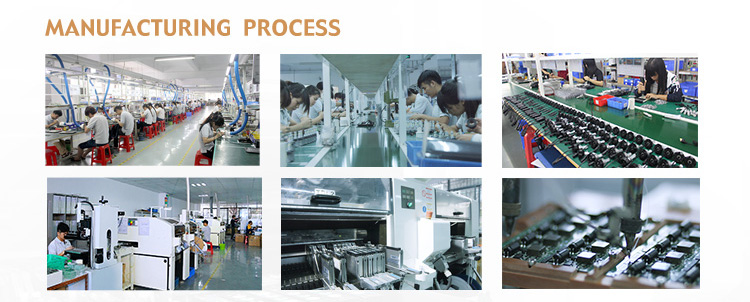 Unipower's product are currently sold to more than 80 countries and regions, including the United
States, Canada, Europe (Germany, France, Netherlands, Italy, Belgium, etc.), South America (Ecuador,
Peru, Colombia), Southeast Asian countries (Thailand , the Philippines, etc.), working with more
than 3,000 partners abroad.
Unipower Global Show


Products FAQ
Q: How about your Service?
A: OEM packaging and ODM service on request.
---
Q: What about Guarantee?
A: Customer's interestes can be full guaranteed
Every defective product or quality problem within warranty (except for human-made intentionally
damage) can be replaced with brand new one.
---
Q: Can I do my private logo or my own box ?
A: Sure, When your order MOQ reach 10sets, it can be laser your private logo.
---
Q: How long is warranty?
A: We provide 2 years Warranty for our all led car bulbs.