D1S/R, D2S/R, D3S/R, D4S/R, D5S, D8S/R is widely use for Audi, BMW, Mercedes, Tesla
etc, usually it's HID lamp to car original HID ballast, if refitted by LED, it's much troublesome
and complicated installation because not directly to HID ballast. Here is the new coming D
led light to you a easy installation (direct plug to HID ballast) and satisfied lighting pattern.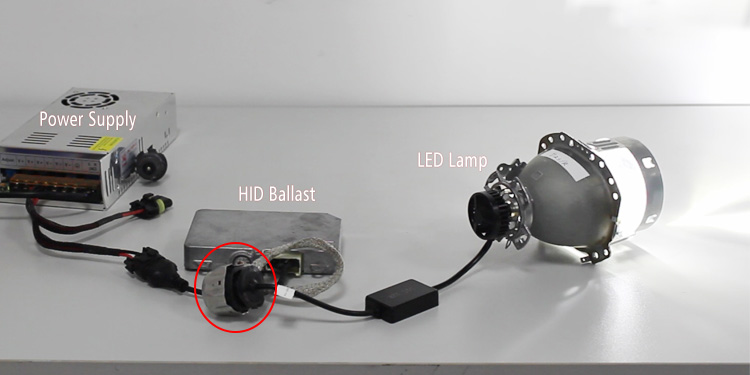 For the D series products, first of all, our engineers have tested many models of lens in light
type and installation applications, such as Tesla, Audi, BMW.

in performance, this D LED light is superior for safety visiblity on road.


The maximum power of the LED can reach 150W. When it is started, it will stabilize after
1-2 minutes. When it reaches 45W, it will be very bright.

Advantages 1. You can quickly alert the vehicle in front when overtaking.
Advantages 2. When driving into the tunnel, it can be bright for a moment and drive more safely.
The product is designed with pure copper heat conduction, combined with lamp beads and
turbo fan heat dissipation, which increases the durability of the product, And provide two
years of quality assurance.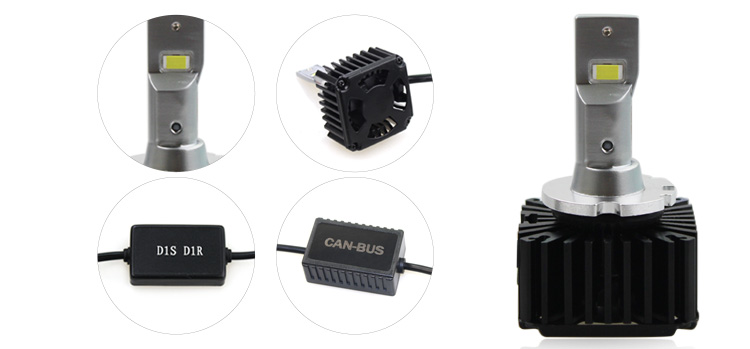 D1S/R, D2S/R, D3S/R, D4S/R, D5S, D8S/R specification info here is listing for simple reference.