One of our Australian customer, at the beginning he work with us as we provide outsourcing service.
Until 6th time cooperation, he began to ask our own product, to check if we have the relative item,
We make recommendation , and our customer test the sample for the item M3 we recommend, he
was satisfied with our product's brightness and quality. By this chance, we discuss more our concept
and customized items with our clients, to make him understand more about us.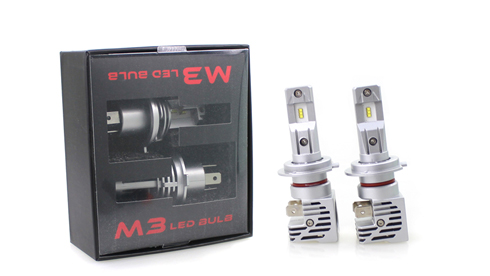 After good sale for M3, our customer email us and ask if we have any replacement led bulb for
bmw e46 headlight instead of original halogen bulb , which is all in one built-in Canbus, more brighter
and better pattern beam than original halogen bulb.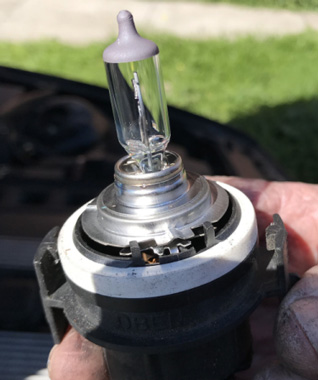 Base on this situation, we discuss with our R&D department, and got the result :
1> After checking your photos, we discuss with our engineer and learn that this BMW socket is special item
(9005 socket collecting H7 bulbs). Without any led headlights are suitable for this BMW socket, but we would
like customized a new item for you.
2> This customized item is all in one design (H7 Plus & Play) with internal driver and built-in canbus,
size is specialized for BMW E46. MOQ of this item is only 100set.
3> In order to push this project going on, about this bmw e46 headlight socket, Could you pls send us the product of
orignal BMW E46 halogen bulbs directly with headlight assembly. It is much easier to develop this item to get the
real goods (We can pay the shipping cost from Australia to China ) After finishing developing, we can send the
new item led bulbs and the orignal BMW E46 halogen bulb and assembly to you back (Same we take charge
of shipping cost) The development time is about 1 months after we get your sample (The soon we get your
sample, the soon our R&D department can do a research).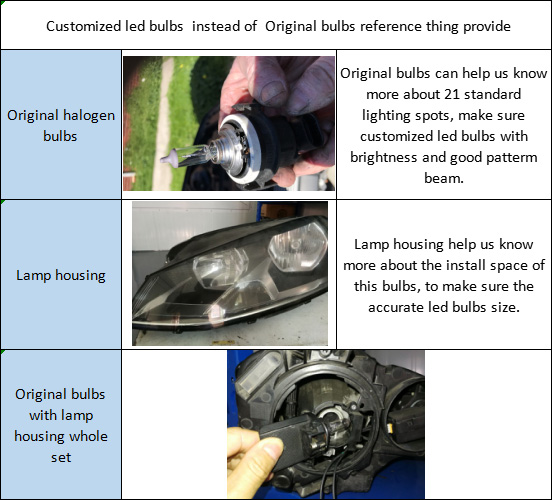 4> You believe this is a worldwide sales potential project. Suppose we do this new items with our upgrade technology
(led bulbs install correctly in BMW socket with built-in canbus ) you would be the exclusive seller of this item.
(Most of clients would buy from you only) That would be a big business chance for you , in Australia, even EU&US
market. (Maybe, in the near future, your clients also would take another part to ask you for help as you're professional
solution provider)
We do this project steps by step, from getting the first sample, to give us the first feedback, we improve
the products, and finally our customer install this led headlight perfectly with good brightness and
pattern beam. We began to make formal order, this bmw e46 headlight bulb come out!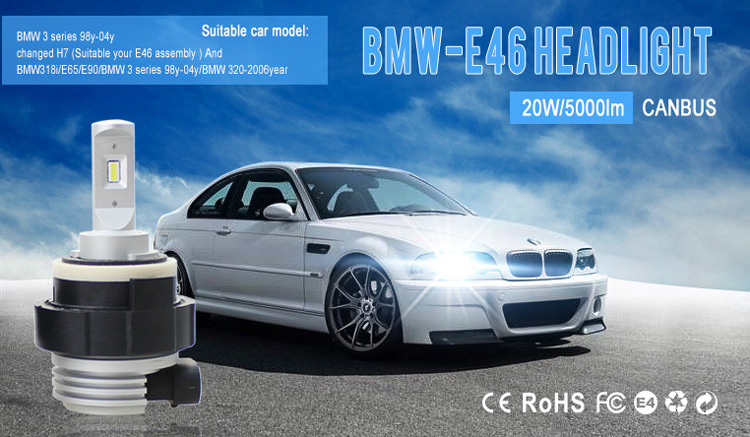 We could do a great job on this specific headlight for specific car, is not only our R&D department have
high technical, our items quality with high grade, but also we express this customized bulb, outsourcing
service concept to our customer, which make our customer have a deeply impress from us. Finally, we do
this project together to reach WIN-WIN cooperation.