There are more and more led lights on the market. A new product will appear, and
soon there will be a lot of acquaintances. In the face of these acquaintance lights, what should we do?
Some time ago, a Russian customer approached us and shared with us some information about
the auto light. He wanted to broaden his brand sales line, but there were more and more similar lamps
on the market, and various prices made him a bit distressed. For example, the following

Our company also has several similar models for sale:

For a hot product, we can easily find a large number of different prices on ebay and amazon. The
pictures on the website all look the same. The material and quality still need to be real tested.
In addition to comparing the performance, quality and price of products, we also need to consider the
future of product sales for customers, especially OEM products, because OEM products generally
require more investment, unlike conventional fast-selling products, low cost is easy Imitation and many
options can be found on the Internet. The OEM market is highly targeted and will protect customer
sales for a longer period. The following are some of our OEM product references.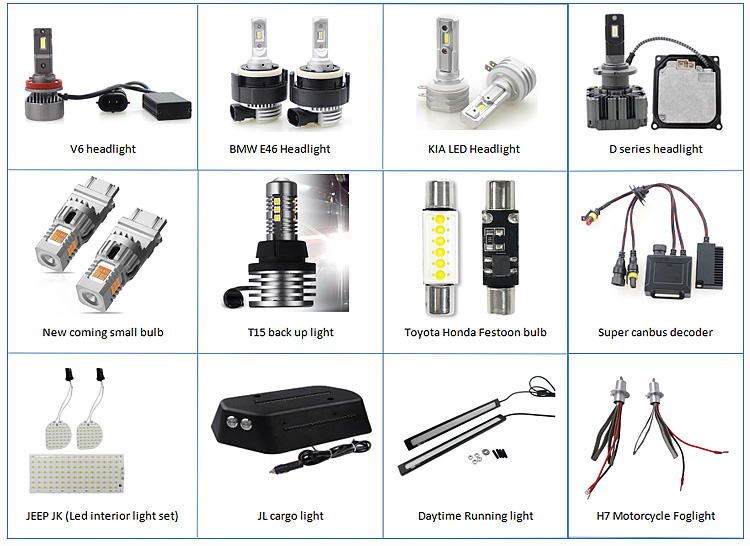 If you have OEM requirements, you can tell us your requirements and we will discuss
and solve them together.